Giddy Up Locksmith Irving TX offers complete service. Our technicians are highly educated and skilled in the automotive locksmith industry, residential locksmith industry and commercial locksmith industry.
Support Your Local Locksmith
Giddy Up 24 hourLocksmith Irving TX was established in 2006. We are committed to and strive for the highest customer service. We realize that your safety and the safety of your home is in our hands, and our technicians take it into high consideration. If you are locked out around Irving, Las Colinas, Coppell, or at DFW airport and are in need of immediate assistance, give us a call: We can be at your location within 15 minutes. We offer an emergency locksmith service 24/7, year-round. To get a quote or to place a service call, please fill the form bellow or call us at (972)-635 4639.
We are a local Texan lock-smith located in Irving. We do not outsource to sub-contractors – all our technicians are employees. Our rates are reasonable for the work we perform. All of our work is guaranteed for 90 days, and any hardware purchased from us comes with a warranty from 6 months to a year. Our entire staff is properly trained and certified.
We are Fully Bonded and Insured.
We believe in excellence and honesty. In this modern age with the dawn of the internet, it is very easy to pick a shady company you find online. When you support a local business, you can feel safe, knowing your belongings and security are in good hands. If you just purchased a home or misplaced your keys, most likely you will need to get your locks rekeyed or replaced, to avoid an unwelcome visit. Rest assured that we get the job done, quickly, professionally, and at a reasonable cost. For a free estimate please fill out the form below, or give us a call.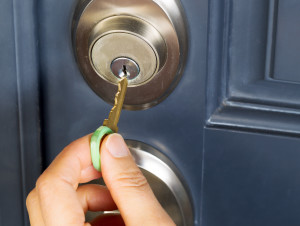 Irving TX is a great suburb in the Dallas metro area. In some areas, however, the crime rate is fairly high. In order to keep your house, business, and loved ones safe,  it may be time to upgrade your door locks. It is best you consult with a professional locksmith, one who is fully knowledgeable on high security locks. Our technicians are well informed on jimmy proof locks and hinge guard armor: When our technician arrives at your door, we are educated and experienced enough to provide you with the proper information on the type of security level your home or business really needs.
For questions about upgrading your residential or commercial locks please fill the form below or contact us by phone.
As a locksmith Irving TX, we also provide emergency locksmith service and car key replacement service. What kind of emergencies could you face? Let's say your baby boy took your only set of car keys and flushed them down the toilet (yes it happens ), leaving you with a great truck parked in the driveway but no way to enjoy it. We can help! With our mobile Irving locksmith service we can arrive at your door in a fast response time.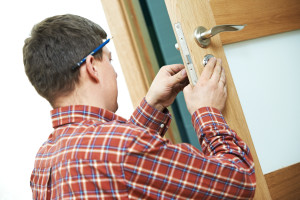 Our  vans are equipped with all the automotive tools a  car locksmith needs in order to originate a car key from scratch for any make and model. All of our staff members can also program your transponder key if needed, so that it can communicate with your vehicle so it will start. To see a full list of our automotive services please check our car locksmith service page.
As a city, Irving is the middle border between the major cities of Dallas and Fort Worth. There are many industrial warehouses located in this area of Texas. Commercial warehouses must take security precautions and take a close attention to their doors and entry ways. Warehouses take up a lot of space, and we all know Texas doesn't lack any of that! With that being said, it is important as a facility manager or owner to know how many duplicate keys are being used in all the entryways, including the level of security and access control your facility requires.
Giddy Up Locksmith Irving TX has a commercial staff in your area who are ready show up at your door and provide you with more information and service on the spot, regarding any of your commercial locksmith needs. Our vans carry most of the common commercial locks and key options currently on the market. Products such as exit devices, mortise locks, adams rite mechs and more are always in stock. Be sure to check with us first for a quote on your commercial lock needs, as our rates are very competitive and at most times we beat any price out there.
DFW Airport Locksmith Irving: We've Got Your Back!
Among our local services, we also offer our services to the Dallas/Fort Worth International Airport area. If you just landed back in the lone star state and discovered you left your car keys back in Nebraska, don't be stressed about what to do with your car on the remote north parking: our DFW locksmith can help! Giddy Up Irving Locksmith has a fast response to the DFW airport. Our DFW technicians can come out to you quickly and offer immediate assistance in car key replacement or a standard car lockout if needed. Additionally, if your car key suddenly fails to open your door lock, or your ignition refuses to turn, call us. We can fix it quickly so you can head home and relax after your long flight.
We offer both a senior discount, and a veteran discount for any locksmith services needed, including lockouts. We also work with insurance companies in case of road side assistance.
Join our respectful list of clients in the Irving, Las Colinas and Coppell TX area: Be sure to check out our specials. Call us now!